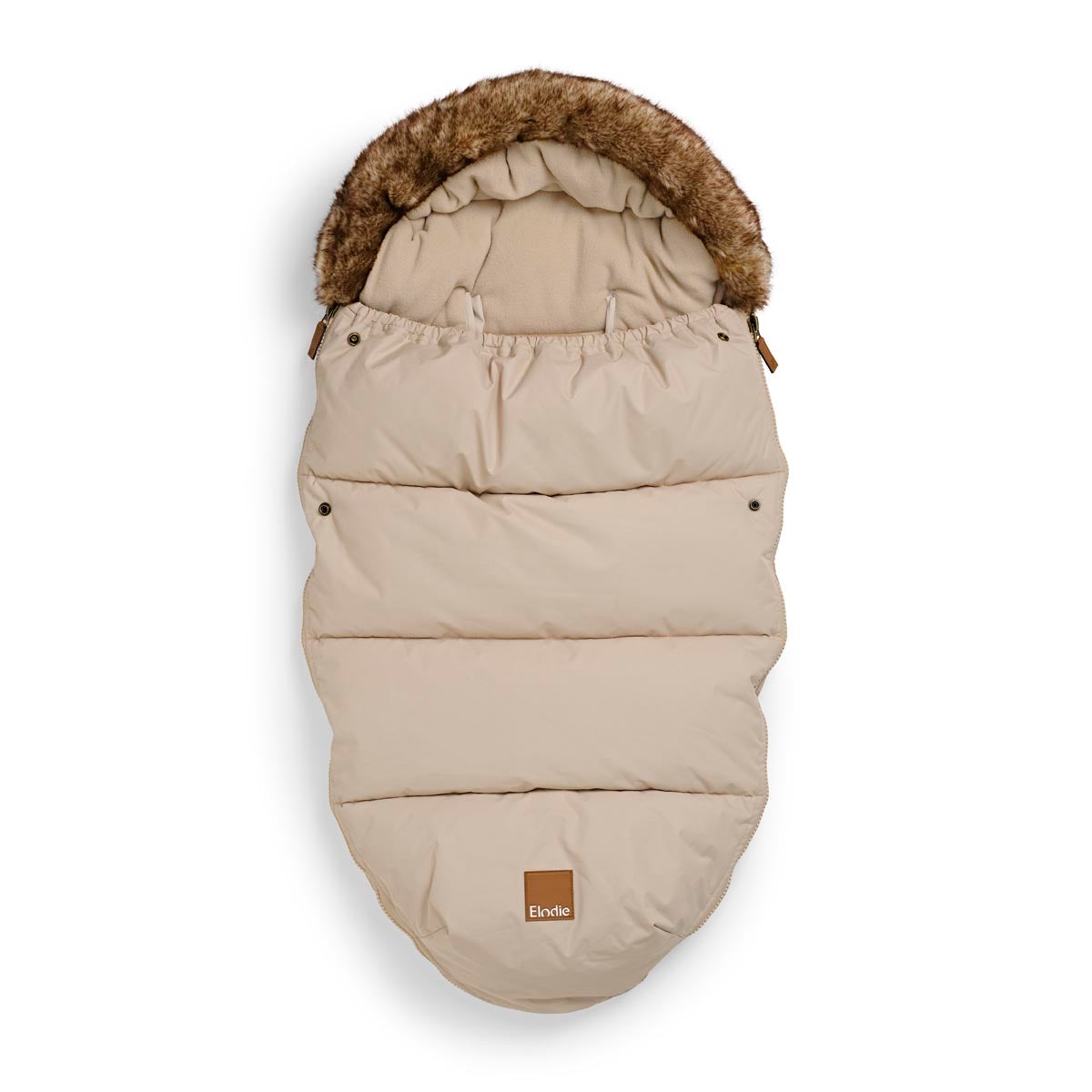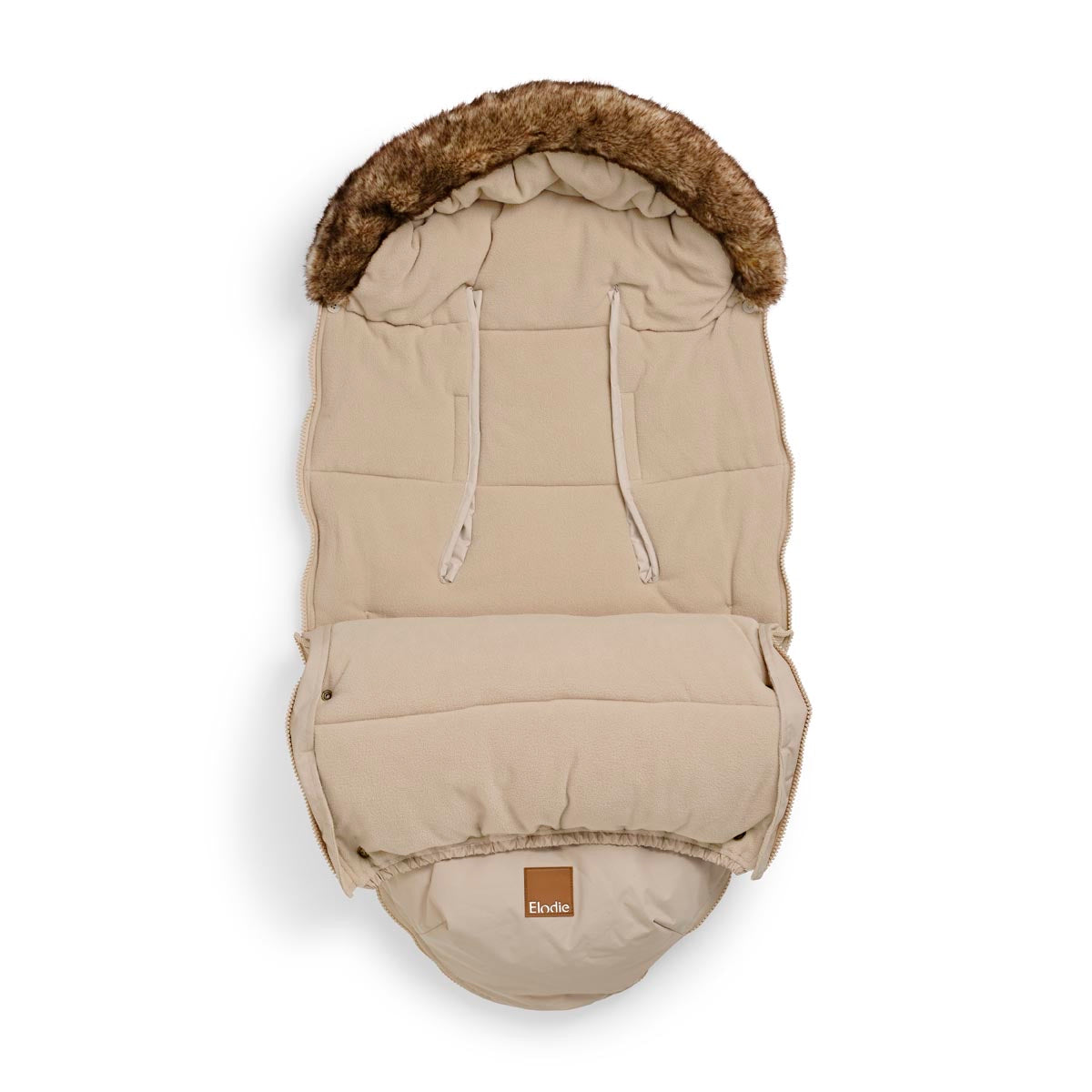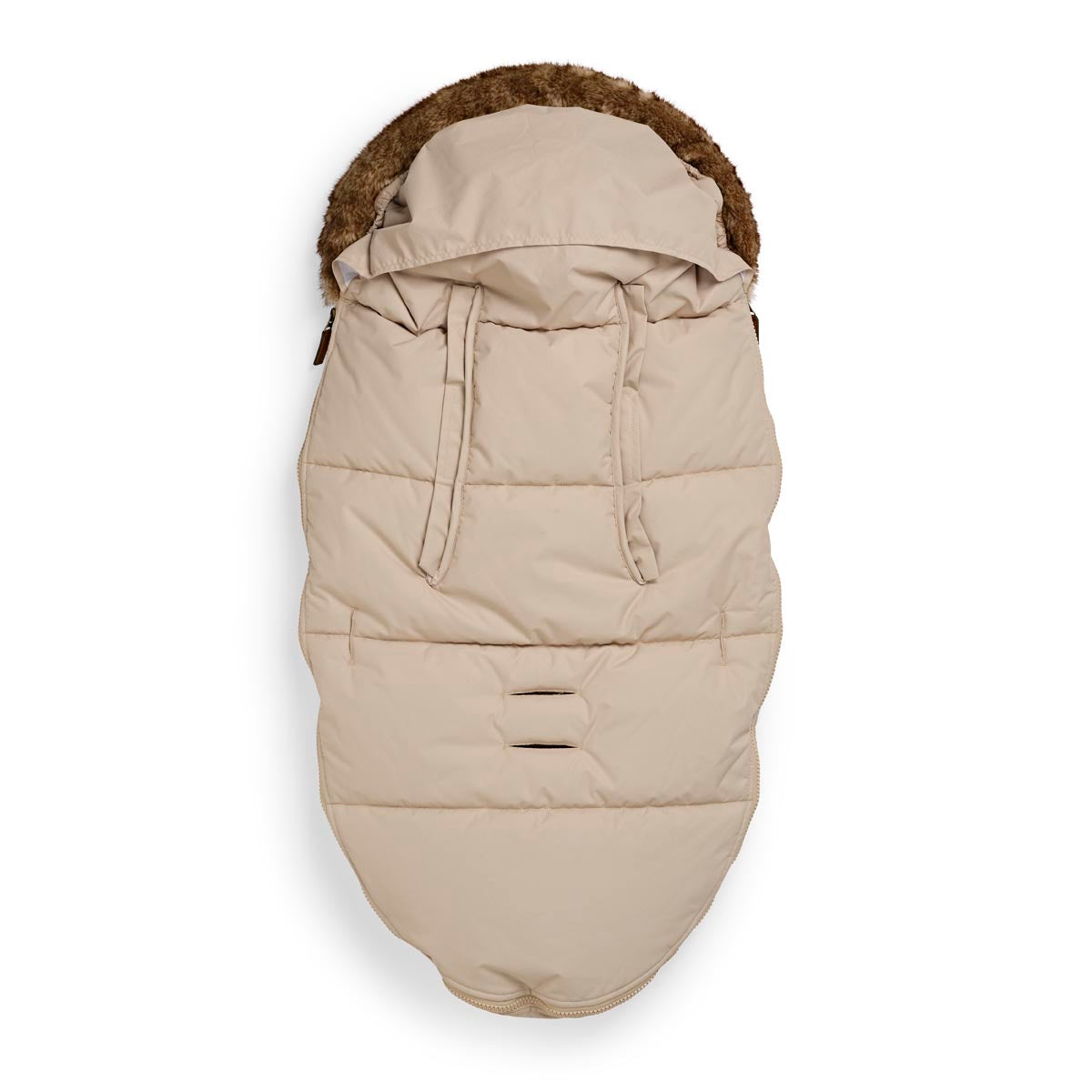 With its contemporary style and careful attention to every little detail, these exclusive footmuffs have become a favorite for many design-minded parents around the world. Thick padding, insulated panels, and temperature-regulating features make it the ideal sleeping bag for babies during colder winter days.
Elodie has continued to develop and improve on these stroller bags for over a decade. The result is a best-in-test winning, durable, high-end product that is designed to last for a minimum of three children! The footmuff has plenty of smart features such as water-repellent surface fabric, pre-cut holes for the stroller harness, and a pocket flap that prevents it from sliding down. There is also a wide range of other matching accessories available from Elodie, allowing you to put a personal touch on your stroller experience.
Made with recycled materials
Recycled polyester in padding and outer fabric.
Wind- and water-repellent surface
The highly advanced BIONIC-FINISH® ECO makes the surface material very good at repelling water but is free from hazardous substances like fluorocarbon or formaldehydes. It works by mimicking the way nature create crystallised surface structures in plants and feathers that make them effectively repel water.
Universal Fit
Designed to fit in all standard prams, strollers, and pushchairs on the market today.
Easy temperature regulation
Easily accessible zippers with large pullers make it possible to open and close quickly for optimal temperature regulation. Press studs to use when folding down the brim. The collar trimming is also completely removable.
Removable top-piece
The top piece can be completely removed. Convenient when used indoors or during warmer weather.
High Durability – Designed to last for 3 children
Top quality materials and expert craftmanship makes this footmuff highly durable. Designed to last for a minimum of three children or nine winter seasons. Use the footmuff for new siblings or pass it forward to family friends.
Machine wash and tumble dry
Easy to keep clean by machine washing, and to dry out in the tumbler.