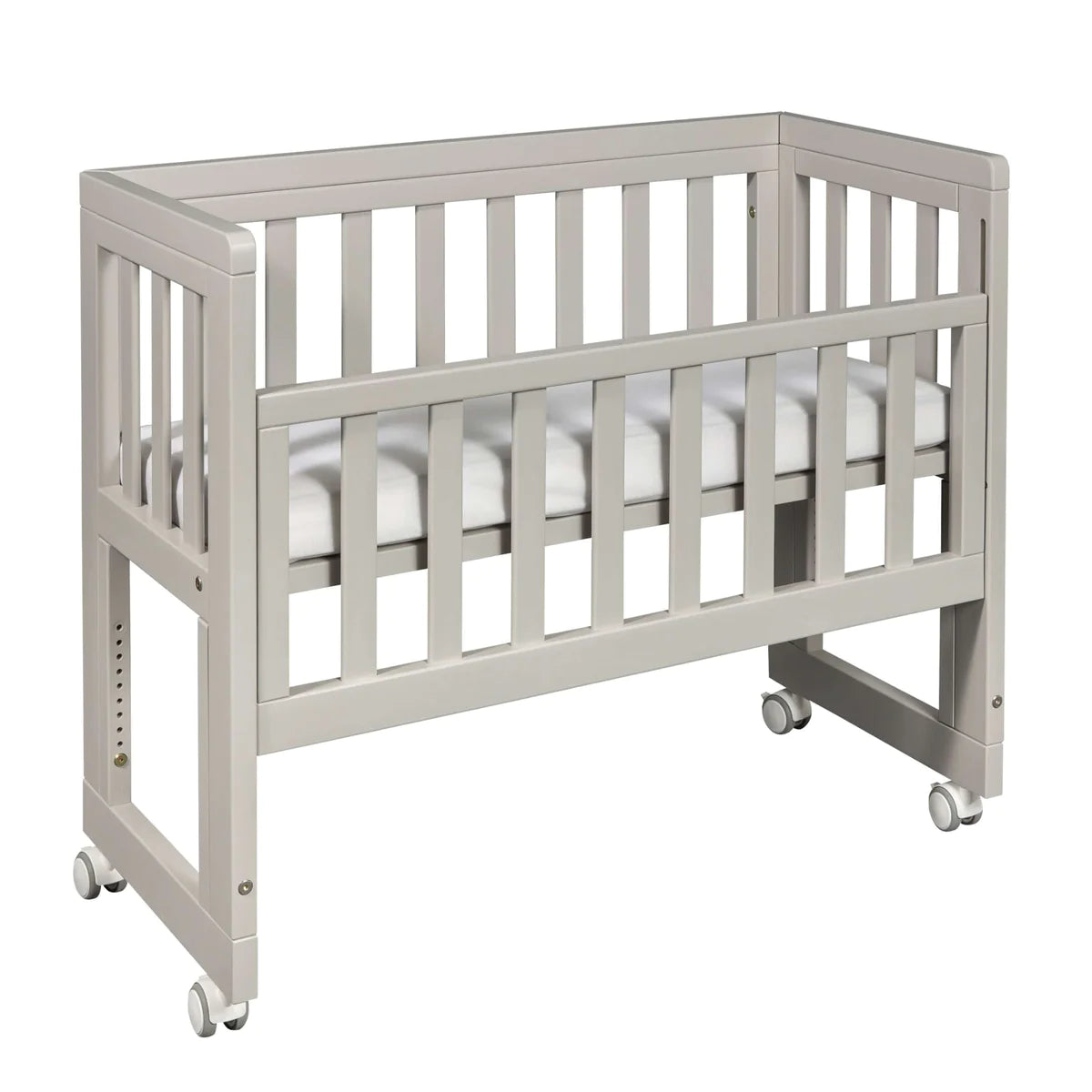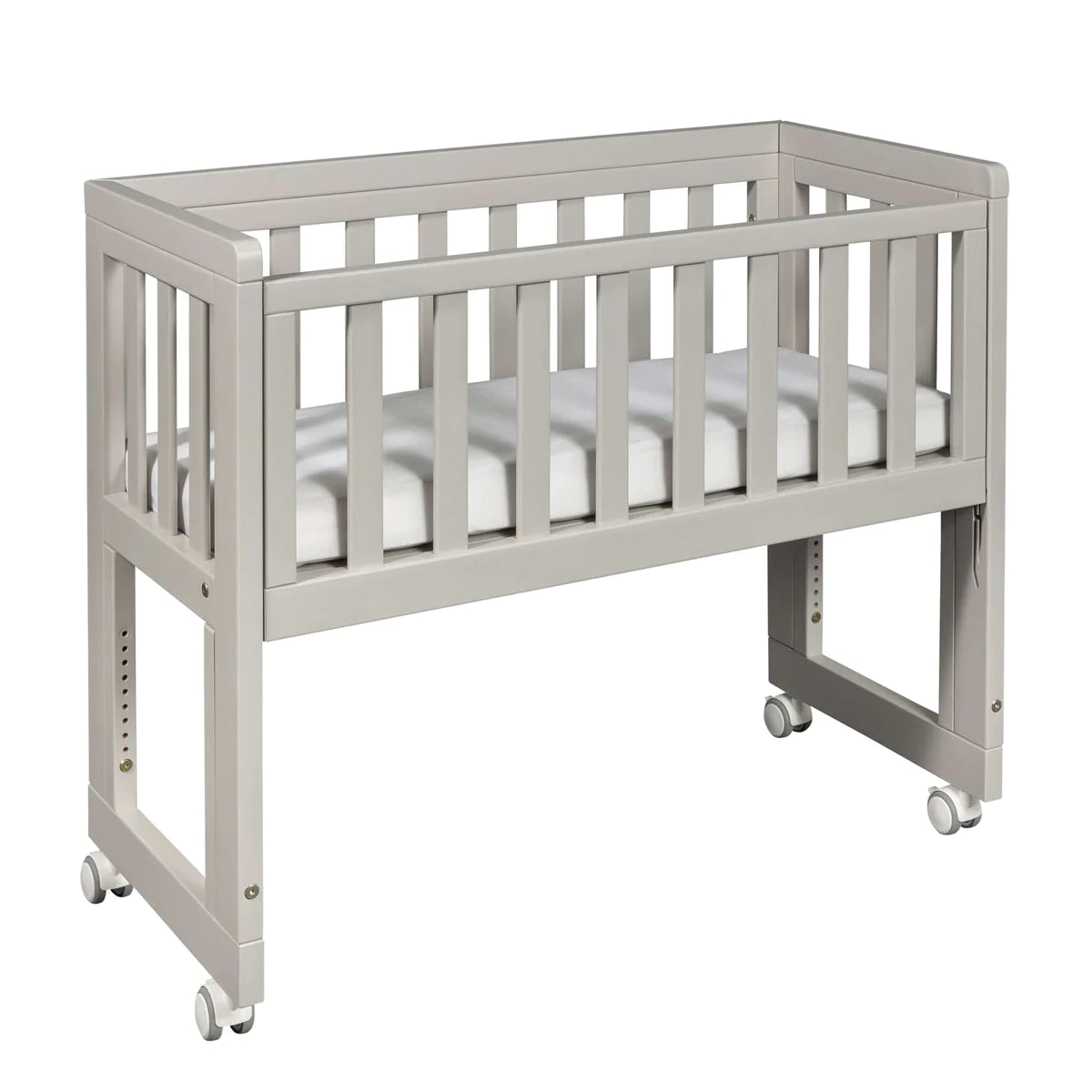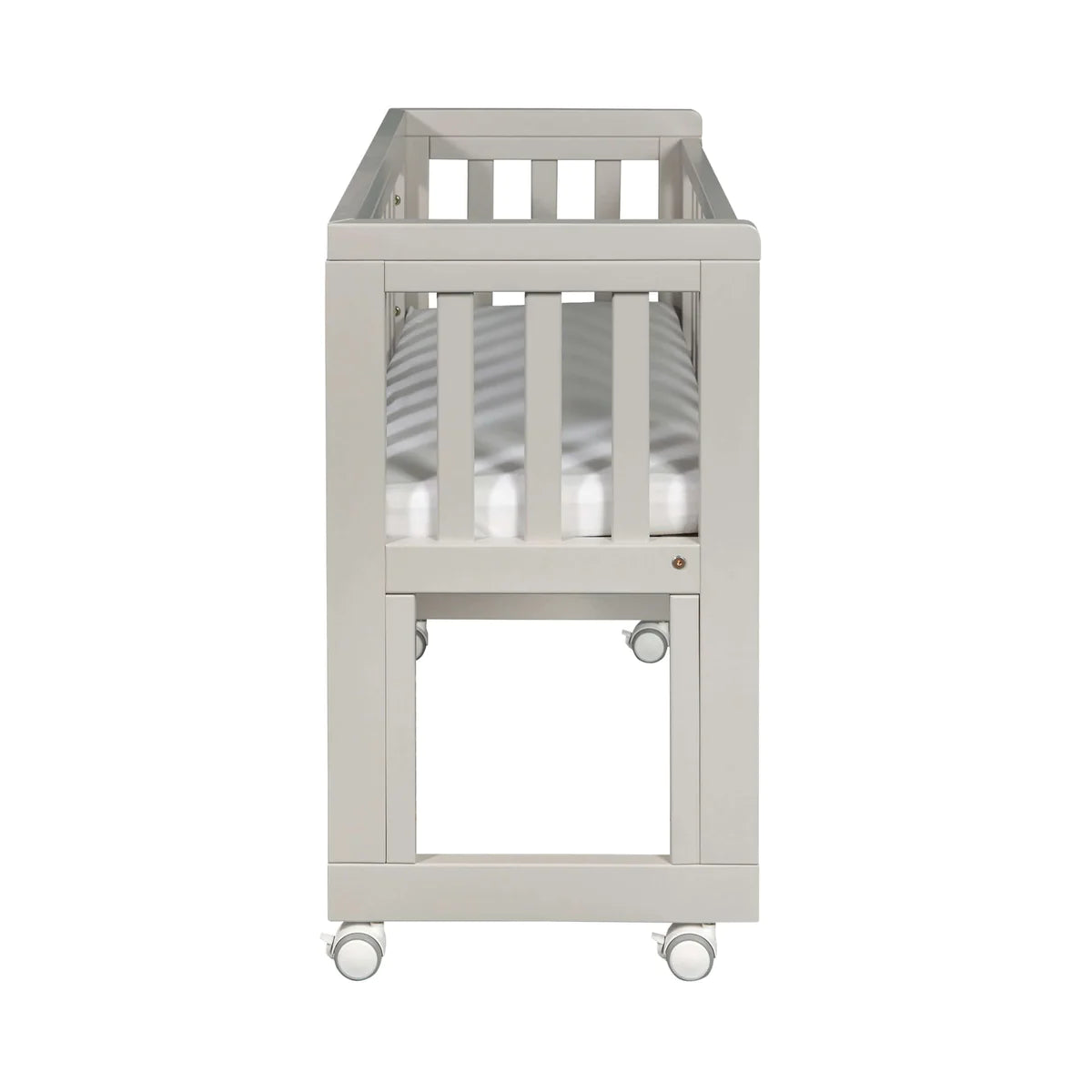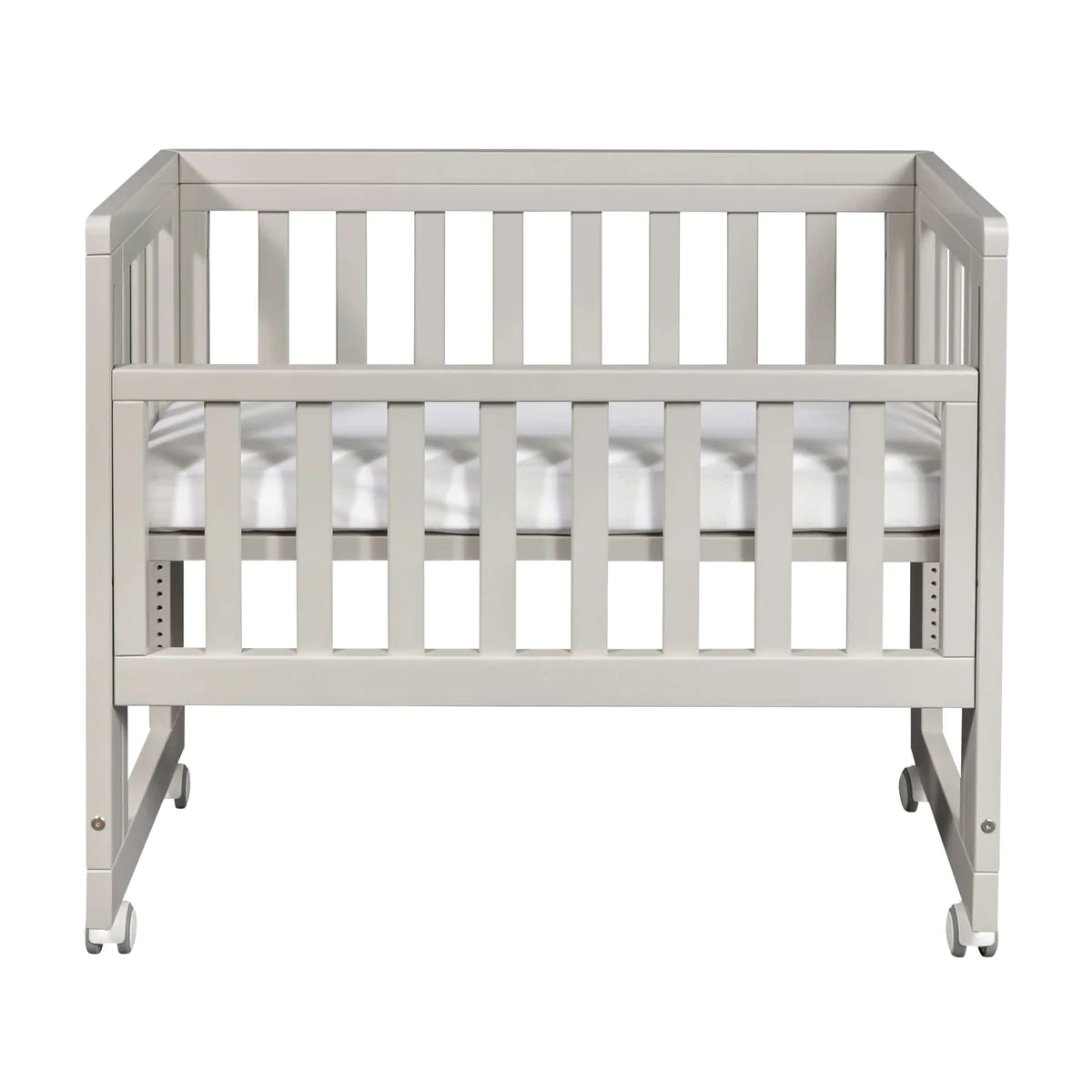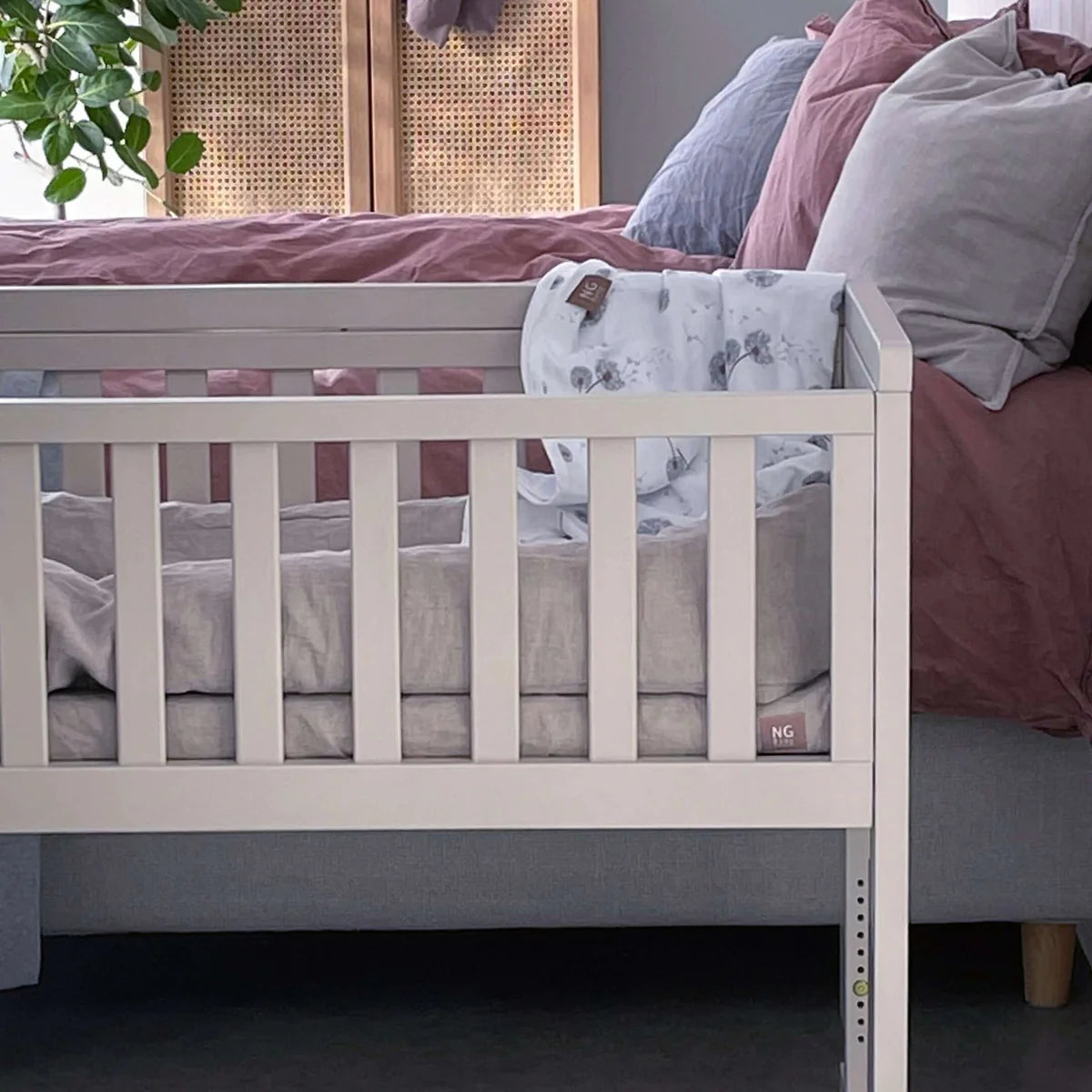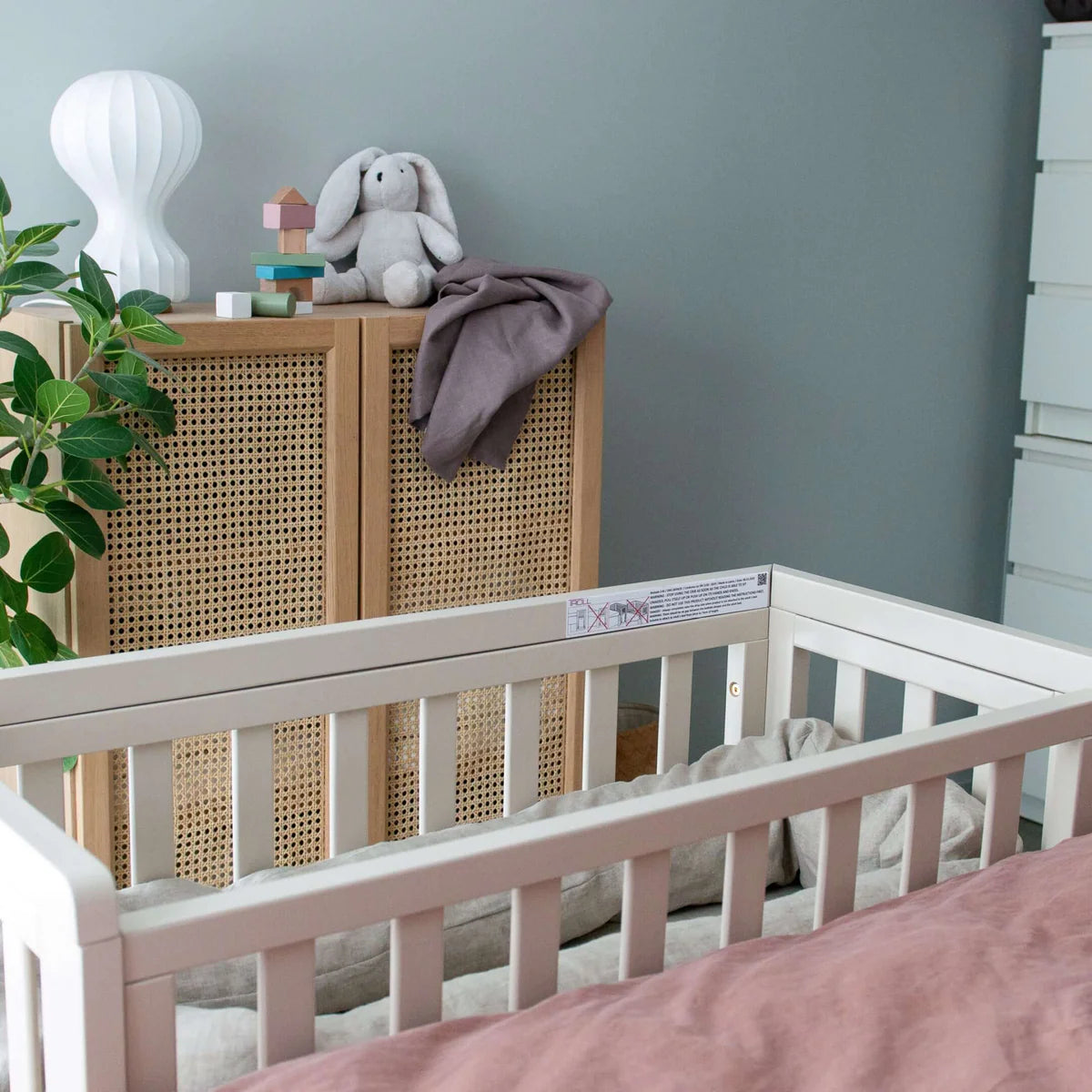 Bedside Crib Oslo is a white bedside crib in a new, smart and safe design. The long side can be lowered and the bed base can be set to ten different heights. Wheels included.  
Size Length: 95.5 cm | Width: 46 cm | Height: 75–89 cm (+ 6 cm with wheels)
Mattress dimensions Length: 89 cm | Width: 40 cm (Max 5 cm thick)
Mattress heights Can be attached to an adult bed with a height from 59 cm - 74 cm (without wheels) + 6 cm with wheels. You choose between ten different modes.
Material Birch
Colour code NCS S 0300-N / NCS S 0500-N
Surface treatment Water-based environmentally friendly Swedish-made varnish
Safety Approved in accordance with the EU standard by an accredited test institute, EN1130: 2019
There is an engraved marking along one short side. This marking is there for safety reasons and shows the maximum permitted height for the mattress.
IMPORTANT ABOUT SAFETY: 
Remember to never leave your baby unattended when the long side is lowered/open. Even when you sleep next to the crib, the long side should be up/closed.
Also make sure to change the bed as soon as your child can start moving and pulling itself up. The bed must no longer be used when the child can sit, kneel or stand up.
Do not use as a side bed without the supplied safety belts. These are mounted between the adult bed and the cot as described. NOTE! Fits only adult bed with frame.      
For all beds with wheels.  Even though the wheels are in the locked position, the floor may be slippery so that the bed slides away. You should, therefore, use a mat under the wheels for maximum safety.·     
There is a marking along one short side that shows the maximum height allowed for the mattress. For safety reasons, it is important that the mattress is not higher than this mark.
NOTE! According to new safety regulations, the bed may only be used as a side bed next to an adult bed when they are fastened to each other with the fastening straps provided. Also note that once the long side is " open" and in the lowered position it must not be higher than the adult bed's mattress. Tip! Buy for two-part bumper protection for bedside crib. Mattress not included.